The Danish Institute for Human Rights (DIHR) said that Danish businesses must communicate more effectively about their activities in support of human rights if they are to meet the requirements of UN principles and upcoming EU law. 
The DIHR said it reached this conclusion after scrutinizing over 30 Danish companies. The study included Arla, Maersk, and rsted.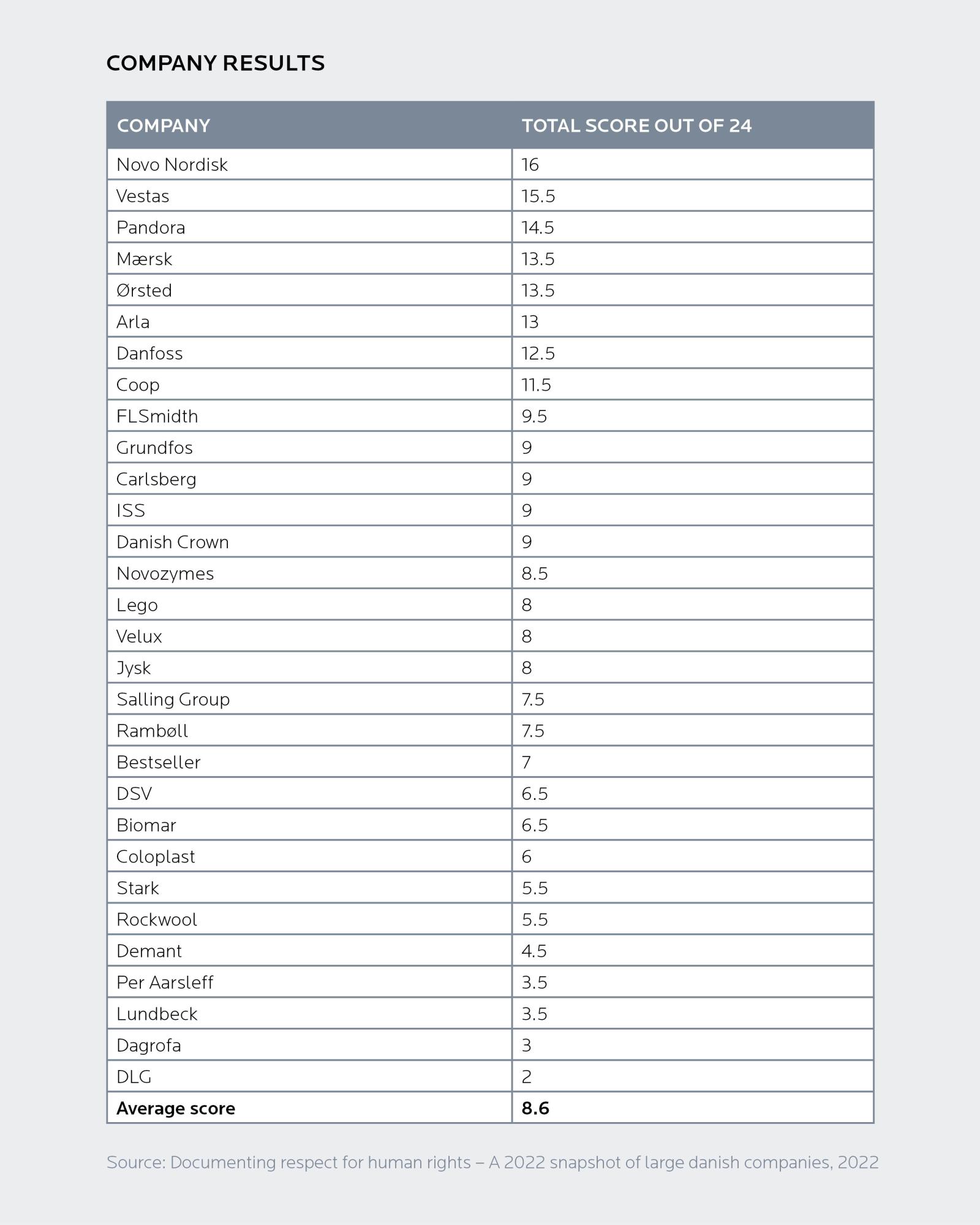 The Danish Institute for Human Rights examines whether some of the biggest Danish businesses convey that they uphold the standards stated in the UN Guiding Principles on Business and Human Rights in a recent research (UNGPs).
"It is really positive that most of the companies have officially committed themselves to respecting human rights. But when it comes to letting the public know whether they live up to this responsibility, a more discouraging picture emerges," says Cathrine Bloch Veiberg, the Danish Institute for Human Rights expert on value chains, human rights and business.
The average score among Danish businesses is 8,6 points out of 24, meaning they still have a long way to go before fully complying with all regulations. With 16 out of a possible 24 points, pharmaceutical behemoth Novo Nordisk took first position on the list. DLG, an agricultural company, is last with two points.
In particular, the companies struggle to inform whether they provide follow-up, compensation, and redress if their activities are associated with adverse impacts on human rights.
All the companies in the study are headquartered in Denmark but have international value chains.
"Simply put, there is no point in only respecting human rights at the head office in Ballerup, if a supplier in Bangladesh uses forced labour," says Cathrine Bloch Veiberg.
Larger corporations will be required by the EU's new legal obligations to complete the human rights due diligence stated in the UNGPs.